Prodigital Technology Corp. creates special applications of LED light.
We are committed to the use of LED to change life. LED lighting is no longer troubled with the professional planning to recommend the most suitable products.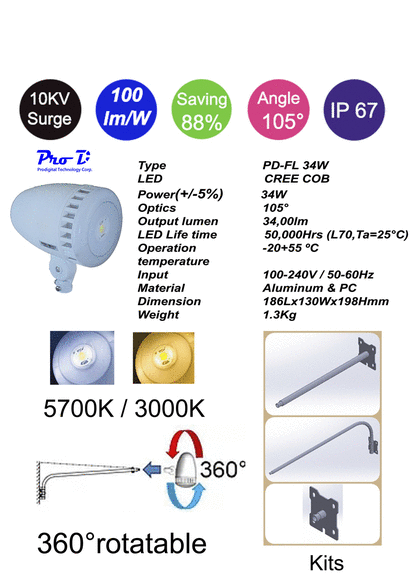 (Prodigital Technology/ LEDinside)
Outdoor LED floodlight / signboard lights
Medium-sized advertising signage/Advertising T-bar light/Advertising wall light/
Architectural and landscape light.With only 34W power to replace the traditional 300-watt mercury lamps to keep your signage clear and bright.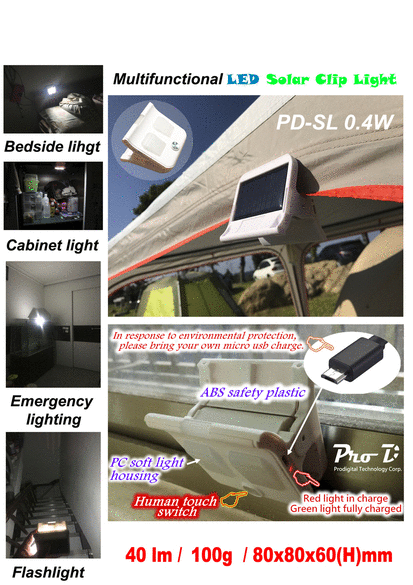 (Prodigital Technology/ LEDinside)
Multifunctional LED Solar Clip Light
Save the sun storage of energy,LED light energy saving and power on!
Perfect for portable and easy to carry, whether leisure camping
emergency lighting / cabinet lights / night light / bedside lamp
flashlight, Just clip light up at any time,charge at any place.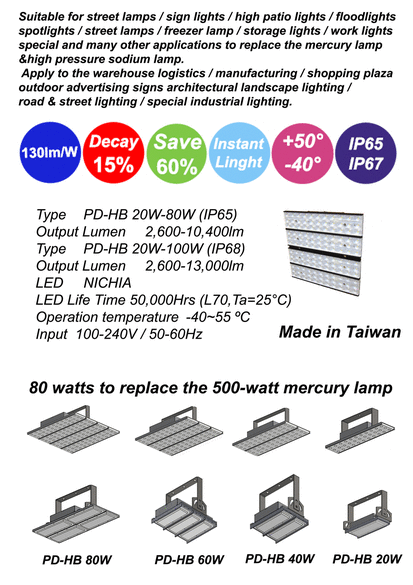 (Prodigital Technology/ LEDinside)
Multifunctional LED module light series-IP65 / 68
Suitable for street lamps / sign lights / high patio lights / floodlights / spotlights / street lamps / freezer lamp / storage lights / work lights / special and many other applications to replace the mercury lamp & high pressure sodium lamp.
 Apply to the warehouse logistics / manufacturing / shopping plaza / outdoor advertising signs architectural landscape lighting / road & street lighting / special industrial lighting.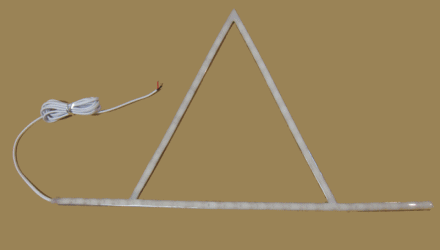 (Prodigital Technology/ LEDinside)
IP68 LED warning light
Road Guidance / Safety Warning / Coordinate Guidance / Underwater Instruction / Modeling Framework
Special light guide material, uniform light-emitting no dark spots IP68 dust and water resistant design, salt-resistant and acid-resistant, low yellowing, light and small, easy to carry, easy to operate
Previous
Back to List
Next