【TILS 2019】Prodigital Technology Corp. - 120W High-efficiency Energy-saving LED High-bay Light
Adopting Japan's high-efficiency LED chip design, the body adopts the aluminum stamping structure assembly method, effectively absorbs the LED heat energy and quickly leads the body, and realizes the LED 50,000 hour wafer life curve, and the overall lamp can be used for 10 years.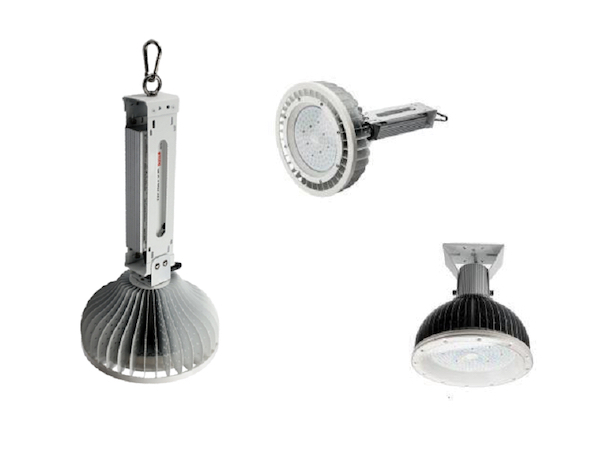 Compared with the traditional mercury lamp, Prodigital Technology Corp. high bay lamp, with a power consumption of only 120W, yields 16,200 lumens of brightness.
The efficiency is up to 135lm/W, and the 120-degree direct-down angle design can replace the traditional 250W~400W mercury lamp. The LED high-span is open and bright, improving the waiting time of mercury lamp to turn on the light and the problem of high power consumption and low life.
Prodigital Technology Corp. LED provides comprehensive lighting evaluation, perfect brightness calculation and overall energy saving evaluation before purchase, and provides the most complete basis for 1:1 light effect simulation.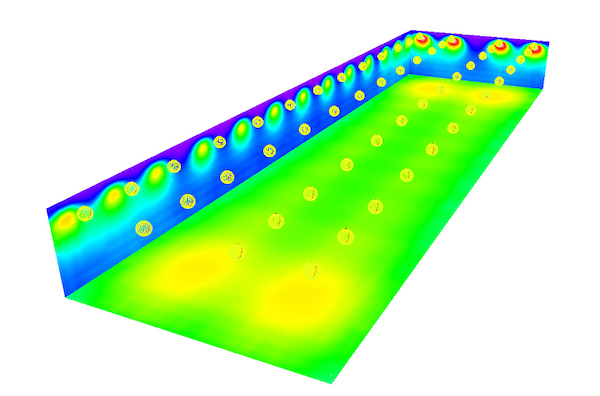 (The company provides 1:1 light effect simulation as the basis for settlement)
Long-term use of product life, light efficiency, color temperature, quality and stability, the use of product warranty up to 3 years, also provide LED high-bay lights for factory, logistics, warehousing, etc., three years less than 20% light fade performance, With the high-efficiency power supply of Taiwan's Meanwell HLG series, the warranty users have no worries.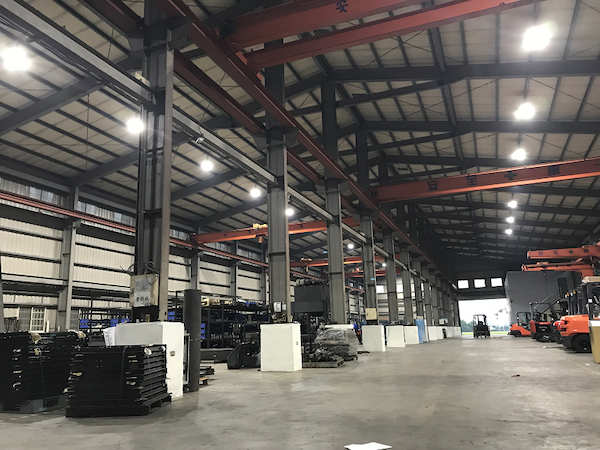 (LED high bay light application real scene)
Our quality principle by the customer unanimously respected, but also continue to create new value, and strive to promote Taiwan's characteristics and spirit, uphold the field of LED professional experience, to provide customers with different options.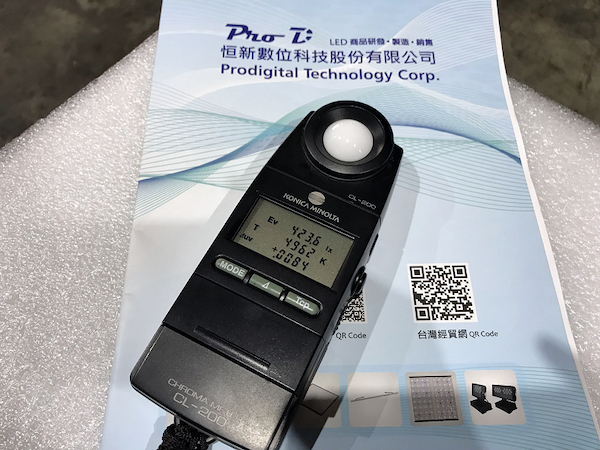 (LED high bay light application - measured illuminance value and color temperature value)
【TILS 2019】Prodigital Technology Corp. - 120W High-efficiency Energy-saving LED High-bay Light
www.ledinside.com

Previous
Back to List
Next