15W LED Linear Light 0.3W x 48pcs(DC24V)
Video appreciation
Click here
Application:
Building facade, sculpture, bridge, frame, skyline, wall wash.

Product Features:
1. Simple, stylish, refined design, the lighting and the use of the environment combined.
2. Reliable efficient thermal design, effectively guarantee the LED life.
3. The use of waterproof connectors, to meet a variety of environments, but also reduce installation time and costs.
4. The surface is treated by anodic with paint, the environment is highly resistant to corrosion and UV.
Lighting Material:
1. The surface of the anodized aluminum lamp body
2. Aluminum stent
3. PMMA
LED source

Taiwan EPISTAR LED

LED QTY(PCS)

48Pcs

Dimension(mm)

1000 x 26 x 28 mm (LWH) 
1000 x 26 x 56 (With fixed bracket )

LED power(w)

0.3W

Rate of power(w)

15w

Range of voltage(v/Hz)

DC24V

Beam Angle

120º

Color temperature/K

 3000K

 4000K

 5000K

 6500

√

√

√

√

2200K

2700K

RGBW-FULL

DMX

√

√

√

√

CRI (Ra>)

Ra≥80

Lifespan

>50,000h

Radiator

Die-cast aluminum / Electrostatic spraying

Net weight(g)

0.9KG 

Dimmable

International Standard DMX 512

Working environment

-30~50℃/10%~90% R.H

Protection class

IP66

Warranty

2 years
Architectural landscape lights are the best, outdoor LED tile-type lights make the building more distinctive.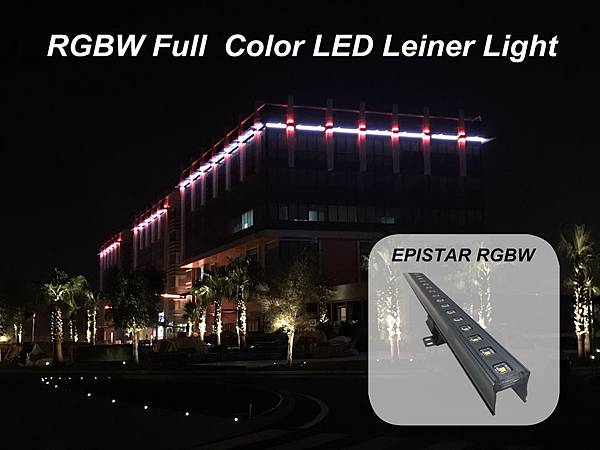 [Foreign Achievement Case Photos] There is a monochrome or full-color effect with the landscape features, and you can see the beauty of the building from afar.
Architectural landscape lighting distinction: point light source, line light source, area light source
These three light source uses are distinguished:
Point light source: It is suitable for non-standard shapes (net / linear) / built-in box ... etc.It is a direct light source.
Linear light source: suitable for straight line / contour / frame / column ... etc., It belongs to direct light source.
Area light source: Applicable to the appearance of the main body (statue / eaves / roof) / large area coloring, etc., which is an indirect light source
After understanding the uses and differences between the above light sources, we will formally introduce the characteristics of Prodigital Technology Corp. outdoor LED strip lights.
6063 aluminum has high strength and is not easy to deform.Insufficient strength is easy to cause wear and tear during transportation and construction, and the appearance is not easy to be defective.
LED integrated double-layer glue, using high-transmission PMMA lens, fixed above the LED, filled with UV resistant, anti-yellowing and anti-embrittlement waterproof PU glue, to avoid PU glue covering the LED to cause color shift and reduce life, this efficiency is better than all gum
The signals at both ends are combined with the power line to strengthen the anti-interference ability.A loop is connected in series up to 10pcs, which simplifies the wiring.
IP65 waterproof connector is used to strengthen the waterproof function and increase the installation speed.
Standard DC24V constant light and international standard DMX512 control interface.
DC power polarity prevents reverse connection protection and avoids short circuit burnout.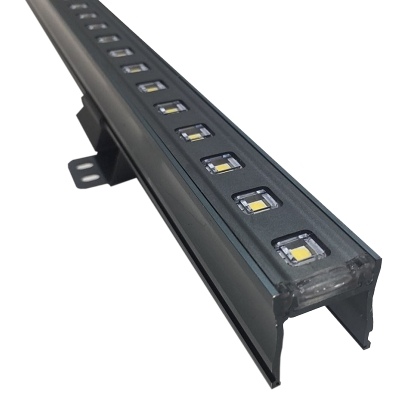 DMX512 RGBW 4 in 1 light effect, white light can choose 3000K or 6500K DC24V 12W, standard 100cm (1000mm) 1 pixel (1 Pixel = 4 Channel).
[More versions] DMX512 12 watts standard 100cm (1000mm) control 2 ~ 8 pixels (2 ~ 8 Pixel = 8 Chnannel ~ 32 Channel).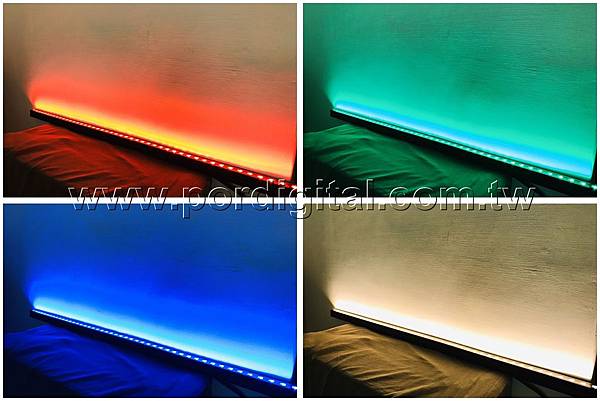 Reference video
References
Building main direct light source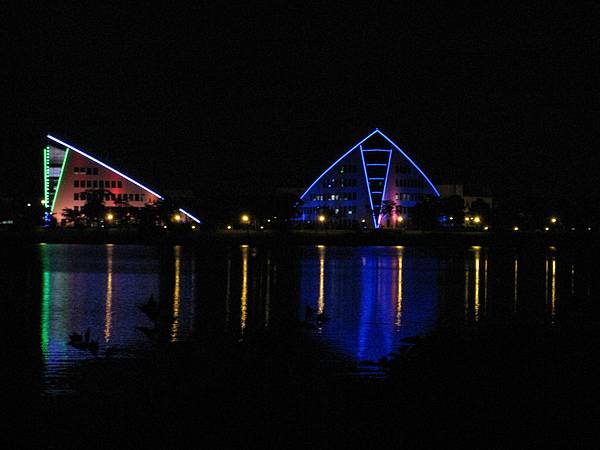 [Photo of China's actual case]
Modeling outline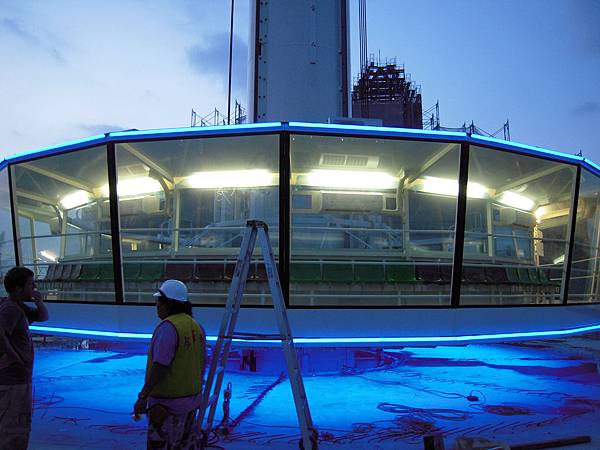 [Taiwan Performance Case Photos]
Lake reflection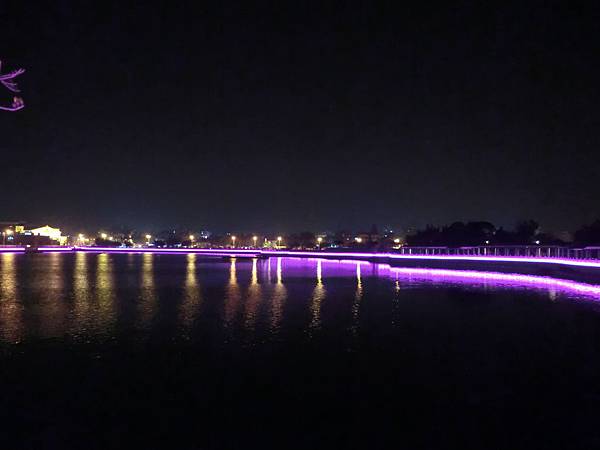 [Photo of Outer Island Performance Case]
Eaves / grid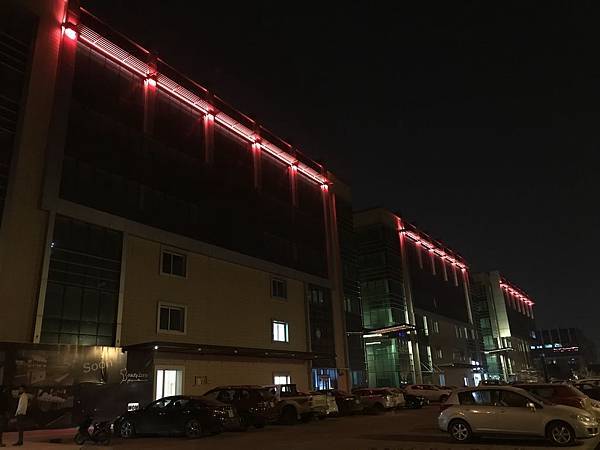 Installation and maintenance are very simple and fast!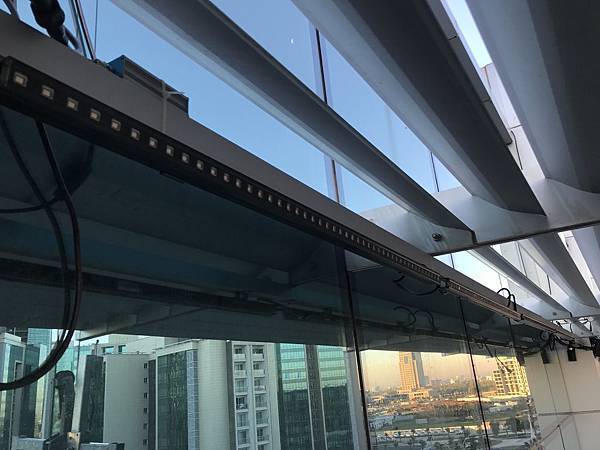 With a dedicated DMX512 fixture setter, it supports a variety of commercially available DMX ICs to directly set the position.
Avoid the trouble of different DMX IC settings not supporting each other
Features
Support SD card program test
Support DMX RGB tri-color lighting test
Support DMXRGBW four-color lighting test
DMX fixture position setting
DMX lamps monochrome and color test
DMX lamp position running point test
DMX single channel test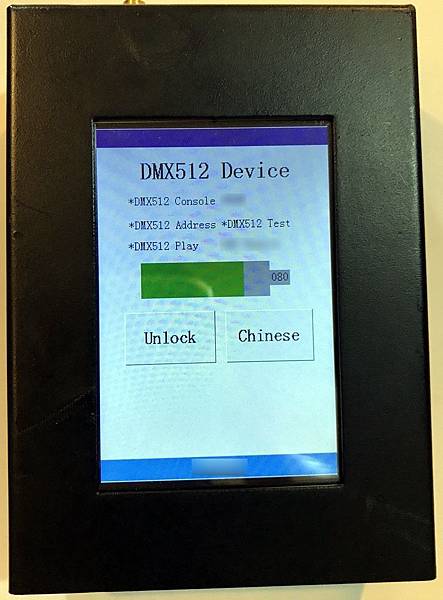 Prodigital Technology Corp. not only provides the lamps but also participates in the planning and design, to avoid the difficult to manage the system control interface caused by different mountings.
The resulting effect is difficult to present, loses the characteristics of the landscape, and increases the cost of maintenance and purchase.
If you have any questions, welcome to ask,
da_chiu@prodigital.com.tw